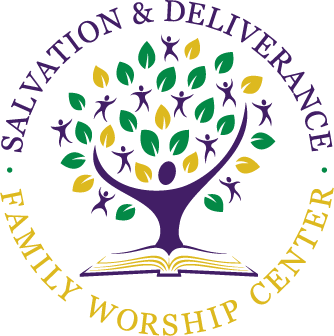 ---
4402 Northwest Rd NE
Leland, NC 28451
PH: 910.655.9600
---
E-mail us

Make home page

Add to favorite

Print this page

Share This

© 2013
A Word From Our Pastor
---
Dear Family and Friends,
Throughout the scriptures God has memorialized the spiritual potential of individuals by changing their names. For example, Abram became Abraham the father of many nations and his wife Sarai became Sarah which means princess. Later, their grandson's name was changed from Jacob to Israel, and in the New Testament Jesus changed Simon's name to Peter. These are just a few of the most popular name changes mentioned in the bible and they all have something in common. Each of those name changes was accompanied by a distinct blessing from God.
Similarly, the name change of our church from Salvation and Deliverance Church to Salvation and Deliverance Family Worship Center was preordained and blessed by God. Many years ago the founder of Salvation and Deliverance Churches Worldwide, the late Apostle William Brown encouraged us to establish our church in Leland with its own unique charter. Knowing that this man of God was being led by the spirit of God we were obedient in this and many other directives. Suffice it to say we did not fully understand it all then. However, as we go forth with our new name we realize that by His Divine Providence and infinite wisdom God has prepared us for this new chapter.
As we move forward in the work of the Lord we solicit your prayers. We are now a family worship center which means that first and foremost we want to be the sons and daughters that God has called us to be. As our lives remain aligned with our Heavenly Father our relationships with our spiritual siblings will show it. John 13:35 says "By this shall all men know that ye are my disciples, if ye have love one to another."
May God Bless You Abundantly!!!
Apostle A. Richburg, Pastor
Our Pastors